XSQUADS Tech Private Limited Grabs the Best Tech Startup Of The Year (Gaming) award at the Tech India Transformation Convention 2021 Org. By Industry Live.
Industry Live is an annual event that brings together the best and brightest in the tech industry to recognize and celebrate their achievements. The "Best Tech Startup of the Year (Gaming)" award is a highly coveted honor, and we are honored to have received it.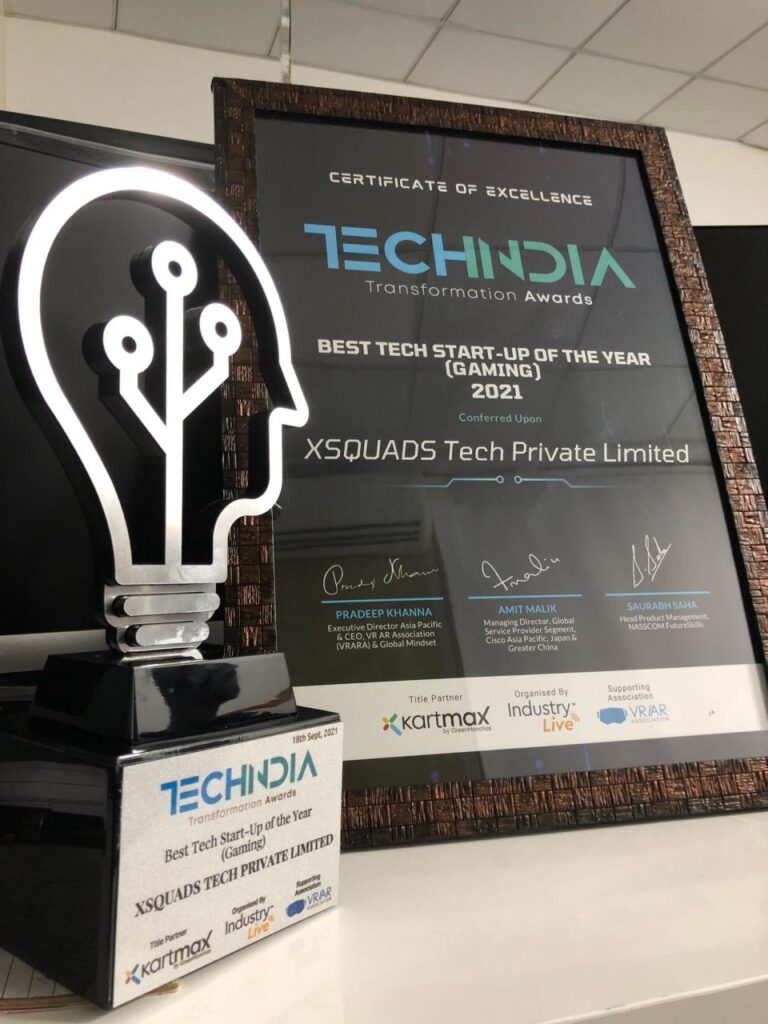 XSQUADS is a leading game studio known for its innovative and exciting games, which have garnered a large and devoted fan base. Our commitment to excellence and attention to detail has earned us a reputation as one of the premier game studios in the industry.
We are grateful to Industry Live for this honor and to our fans for their support. We look forward to continuing to bring innovative and exciting games to players around the world. Congratulations to the entire XSQUADS team on this amazing accomplishment!