We are absolutely thrilled to announce that, XSQUADS, has won the "Game Studio of the Year" award at the GEM Awards! This is a huge honor for us, and we are so grateful to have received this recognition from the gaming industry.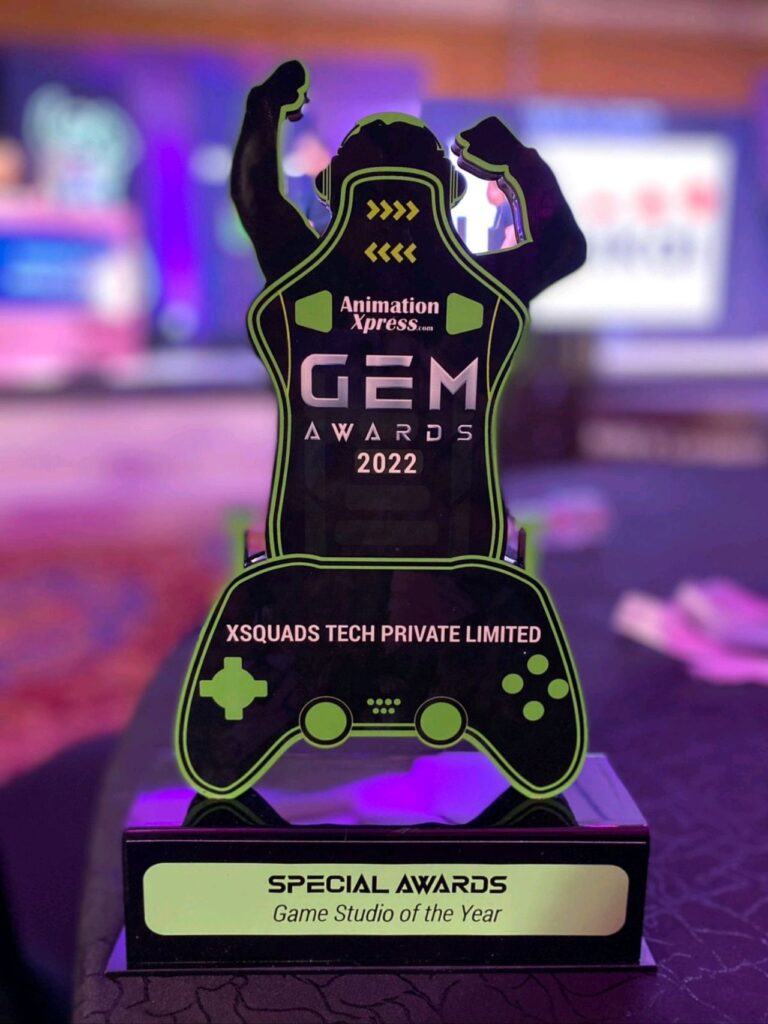 AnimationXpress.com's Metaverse, Games, Esports, NFT Summit (MGEN) Summit and Awards is an initiative to bring together this ever growing industries – both in India and internationally. The GEM Awards, or "Game Industry Awards," are an annual event that celebrates the best and brightest in the gaming industry. The "Game Studio of the Year" award is one of the most prestigious awards that can be bestowed upon a game studio, and it is a true testament to the talent and creativity of our team at XSQUADS.
At XSQUADS, we are dedicated to creating innovative and exciting games that are enjoyed by players around the world. Our commitment to excellence and attention to detail has earned us a reputation as one of the premier game studios in the industry. Despite the challenges of the pandemic, the gaming industry has continued to thrive, and the GEM Awards provided a much-needed celebration of the best and brightest in the field.
We are so proud of our team at XSQUADS for this amazing accomplishment, and we are already looking forward to what we will achieve in the future. Thank you to everyone who has supported us along the way, and congratulations to all of the other nominees and winners at the GEM Awards!